When it comes to septic or grease pumping services (potentially the most frequent service you'll get from us), we're all about service quality. Learn more about how Kline's Services can help your company with outside services such as septic services and outside grease tank services.
Outside Grease Tank Services
Your business may also have outdoor grease tanks. We're happy to check these tanks and legally dispose of any waste. At a standard cleaning, we'll check the inlet and outlet pipes, measure grease thickness, and use some Drain Master if necessary. As usual, we'll handle all paperwork for you.
Outside grease tanks are usually on the larger side and can have their grease buildup start to harden. If this happens, expect some unpleasant back-ups and overflows both inside and out.
To be 310 CMR Compliant according to the Department of Environmental Protection, "Grease tanks and Grease traps shall be inspected monthly and shall be cleaned by a licensed septage hauler whenever the level of grease is 25% of the effective depth of the trap, or at least every 90 days, whichever is sooner."
(Note that some states and towns require a specific frequency for grease tank services. Check our handy Regulations and Resources page, with your Kline's Services technician, or your local board of health for more information and to avoid any violation fees.)
Make sure you speak to your technician about scheduling routine cleanings so you keep your business running smoothly.
Schedule Outside Grease Tank Cleaning for your business.
Indirect Waste Pit Services
Establishments engaged in the storage, preparation, selling, serving, or processing of food and beverage often require indirect waste piping for refrigerators, freezers, walk-in coolers, iceboxes, ice-making machines, coffee urns and brewers, hot-and-cold drink dispensers, and similar equipment. This Indirect Waste piping discharges into the building drainage system and requires preventative maintenance. Wind River Environmental has the equipment and trained personnel to ensure proper functionality.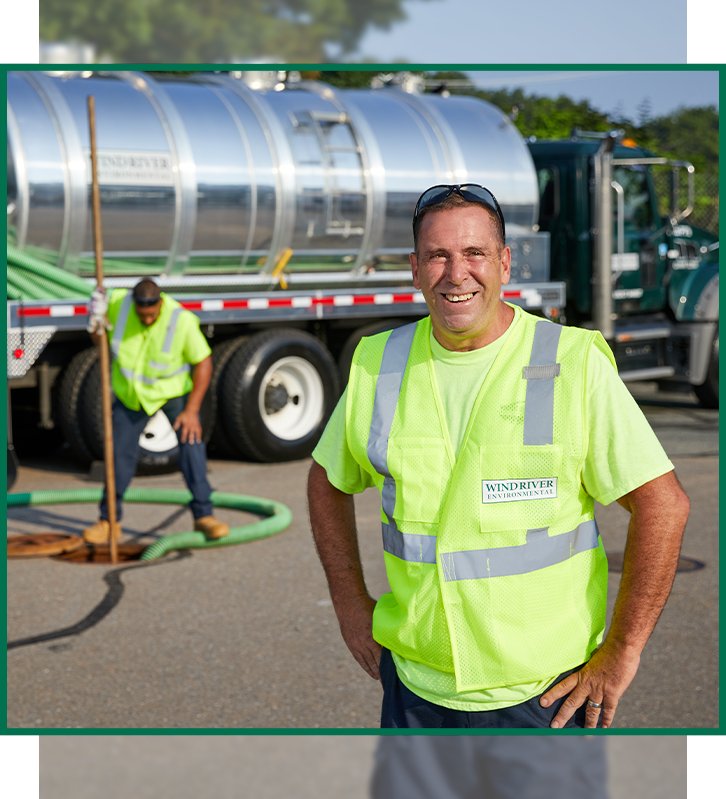 Why Choose Kline's Services:
Experienced Service Provider

We have over 400 years of experience combined with all of our employees. There's nothing we haven't seen in this industry.

Days, nights, weekends, national holidays—we're always here for you.

Self-Service Online Scheduling

Our technicians can enhance service with all of the capabilities of our online portal.

Multiple Service Offerings

Our services range from liquid waste management to drain services and beyond.
Septic Tank Service
Routine septic pumping services are essential for a healthy commercial system. You can't avoid sludge buildup, but regular pumping will keep it at a non-damaging level. Having a healthy balance of liquids is a must; getting your tank serviced is a great way to identify problems before they happen.
Our technicians will empty out your tanks and legally dispose of any waste. We will make sure to check inlet and outlet pipes, measure sludge and scrum thickness, and keep detailed records of our visit and our findings. In addition to grease hardening and its associated problems, other issues can occur if routine pumping is not performed!
Septic System Repairs
Something's broken? No repair job is too big or too small for us. Not only will we take care of all non-hazardous waste, but we can also handle your grease and septic system repairs as well.
Cover Replacement
A damaged cover can be dangerous, so we carry many different cover shapes and sizes in stock (round, square, and the very rare, "Elvis-Shaped"). Should we notice a weakness in a current cover, we'll let you know!
Build Up
Some tanks have covers that are deep underground, causing potential problems when servicing. We can help prevent this by installing a build-up also known as a riser which is required by the code. This will bring the level of your cover closer to or even with the surface.
Distribution Box, Inlet/Outlet T's & Baffles
Do we repair these? Yes, yes, and yes! These essential elements don't last forever. In older systems (and many new ones) these components were made of concrete. Concrete is susceptible to deterioration by the gases present in a waste system. Often we can repair or replace them with PVC products, as needed.
Tank Seal
Low levels in your septic system might indicate a leak. We can likely seal any cracks without replacing the entire tank.
Schedule Septic System Repairs.
Boost Custom Cleaning
First, we "de-water" your leach field and install a leach field "port" for easy access in the future. Next, we add healthy bacteria "Boost" to your system. Finally, we blast a high-power jetting machine in each leach line and break up any heavy bio-matter.
Afterward, we'll take that now-activated bacteria and pour it into the distribution box, to ensure it gets spread evenly through your system.
This bacteria "Boost" will continue to grow for a few weeks, eating away at anything leftover and improving drainage.
Hear from Happy Customers:
"I will recommend this company to anyone who has a plumbing issue in their home"

- Jessica M.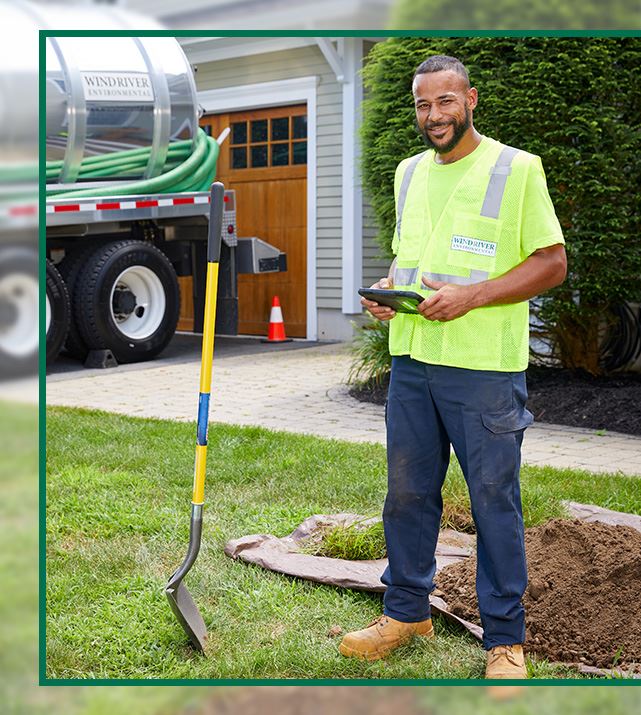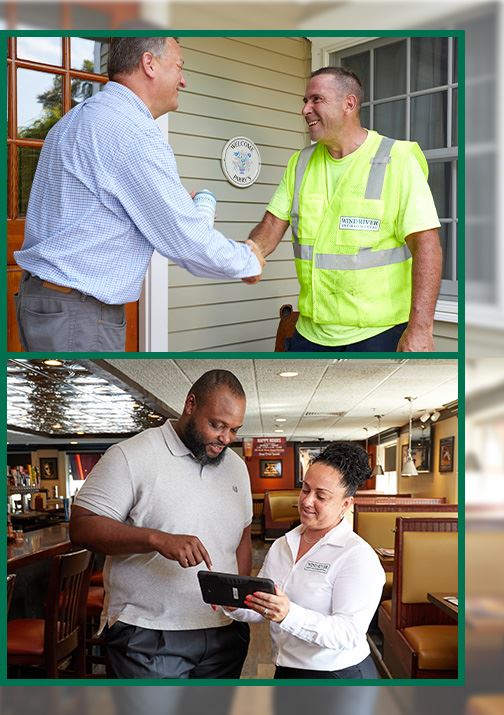 Contact Kline's Services Today: